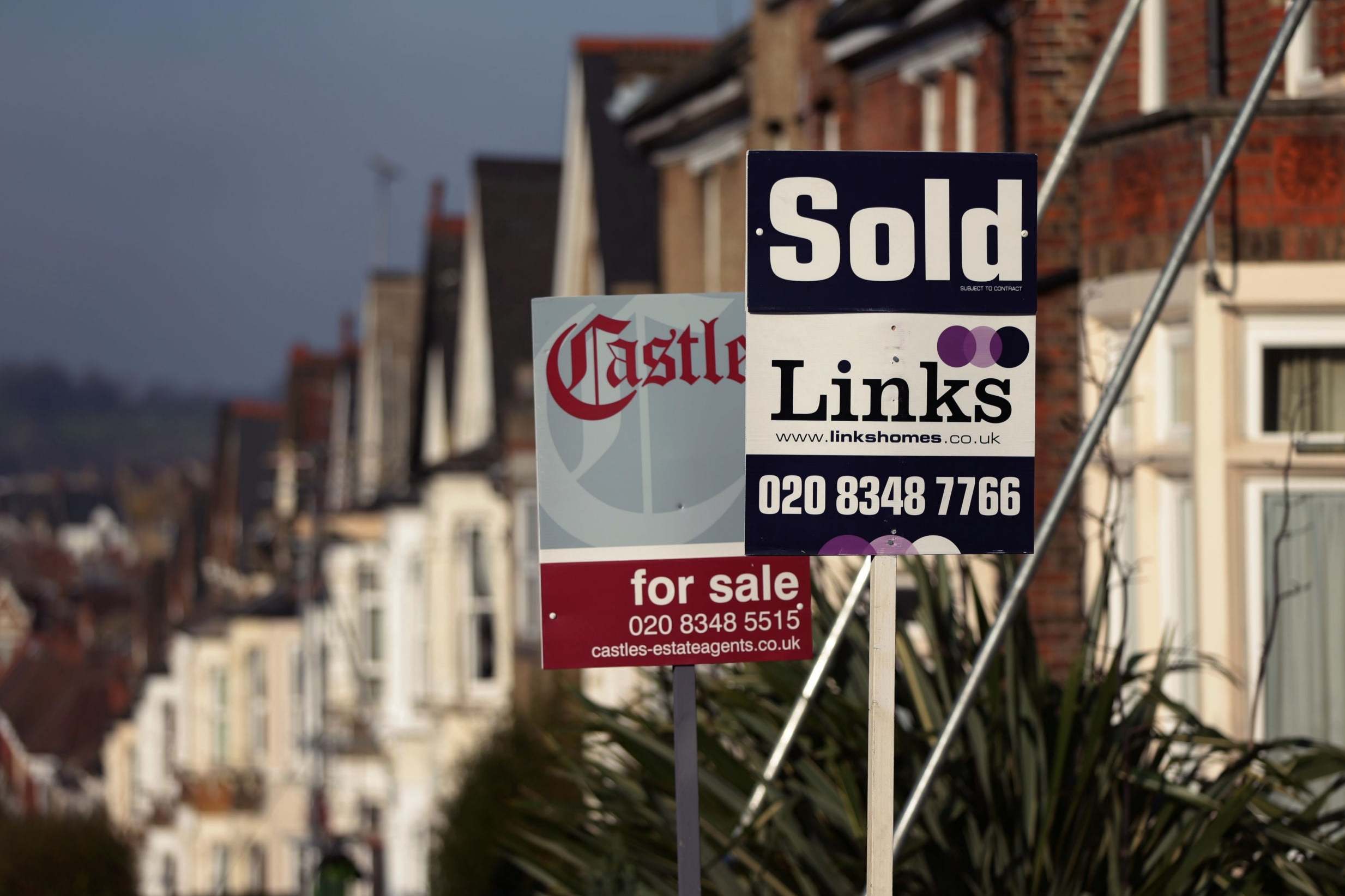 Tens of thousands of homeowners who took mortgage payment holidays to help them through the coronavirus pandemic are facing higher repayments or may find it harder to remortgage over the next 12 months, despite assurances from the government and regulators.
Experts warned that confusing messages from ministers had left consumers unaware that taking a break from paying their home loan could harm their chances of getting credit in future and increase the costs of remortgaging.
Around 70 per cent of people who have taken a payment holiday did not need to take one for financial reasons, according to figures from banking trade body UK Finance.
Banks and mortgage brokers have signalled these homeowners are likely to find it harder to remortgage, meaning they may not be able to take advantage of an eight-month suspension of stamp duty for homes under £500,000 announced this week.
The government told borrowers back in March, when it announced banks would be offering repayment holidays, that their credit files would not be affected if they paused their mortgages to ease pressure on stretched finances.
Some 1.9 million households took up the offer, meaning around one in six of the UK's 11 million residential mortgages are currently deferring payments.
But ministers failed to warn people that obtaining credit or switching mortgage providers could be made more difficult, because lenders take other factors beyond the credit file into account when approving a loan.
With 50,000 borrowers remortgaging each month, on average, tens of thousands could find it more difficult to find a new deal over the next year when they look to switch, said Sarah Coles, personal finance advisor at Hargreaves Lansdown.
It could technically be as high as "up to 100,000 but I think in reality it's more likely to be tens of thousands of people affected," she said.
These figures, she stressed, were based on the extent to which Covid "puts a stop to remortgaging, adding, "it looks like it's going to have a really big impact."
A payment holiday could make borrowers "much less attractive to lend to", narrowing their options significantly, Ms Coles warned.
"Banks are worried that official credit ratings aren't going to give them the full picture of people's finances. Payment holidays are not allowed to be included on a credit file so lenders can then look at your payment record and see that you've got a gap."
She added: "When your options for mortgage products shrink, you are bound to have to spend a lot more money."
Deadlines are now fast approaching for borrowers who opted for a payment holiday in April to apply for an extension of up to three months but homeowners should only do so if absolutely necessary, said Ms Cole.
"It's really a particular concern if someone is thinking of extending a repayment holiday, then it's really important to think about the consequences."
Brokers have warned that they are also seeing it become harder for some borrowers to remortgage as lenders tighten up their criteria in response to mounting concerns about the economy, jobs and a potential knock-on effect on house prices.
Payment holiday is one factor they will consider, said Miles Robinson, head of mortgages at broker Trussle.
"My advice from the start has been to see a payment holiday as a last resort. If you can pay your mortgage, pay it.
"If you stopped paying, get back on it unless you are really in financial difficulty. It shouldn't be seen as a way to just have a bit more money and buy some nice garden furniture, it does have an impact."
A mortgage holiday that a customer did not really need to take may be tricky to explain to a lender in future, he said.
"I think giving the option of mortgage payment holidays was the right thing to do. I think the messaging [from government] has been really poor, and the term holiday perhaps needs a rethink."
Days after the government announced in March that mortgage holidays would be widely available, banks had sounded a warning about the impact on customers. Lenders feared that the pitfalls were not made sufficiently clear to borrowers who may be saddled with extra costs when they remortgage, take out a loan or apply for a credit card.
Yet it took until the end of May for the regulator to update its guidance to reflect the true impact. By that stage 1.2 million people had already applied for a mortgage payment holiday.
The Financial Conduct Authority quietly changed the wording on its advice page to state that a holiday "could impact future lending decisions".
Pat McFadden, shadow economic secretary to the Treasury told The Independent: "People should not be penalised for taking up support which has been put in place because of necessary public health measures.
"This was intended to help people through an unprecedented crisis and it should not damage their credit rating. The FCA should ensure no one is penalised in this way."
While people who do not need a payment holiday are advised to continue paying their mortgage in full, debt advisors encouraged people who are in genuine financial difficulty not to be put off taking a break.
"As a debt adviser I am worried that people whose finances have been badly affected by coronavirus may be put off asking for a payment break they do need by worries about getting credit in future which may be groundless," said Sara Williams, who runs Debt Camel, an advice website.
"It is a bad idea to stretch to pay debts and end up getting behind with essential bills if you are then so short of money."
A number of brokers said the exact impact on people's future credit was currently highly uncertain with different lenders taking very different approaches.
Larger high street banks and building societies tend to rely more heavily on algorithms to make decisions than smaller rivals, said Alex Winn, a mortgage broker at Habito. These systems may exclude applicants based on fixed criteria such as a gap in payments.
"Unfortunately it's case by case and lender by lender, at the moment. We just don't know," he said.
"There will certainly be a lot more questions from lenders for customers who've taken a repayment holiday. We hope that they will take a sensible view."
Lenders rely on credit reference agencies like Experian or Equifax to compile a credit score but take a host of other indicators whether payments have not been made on a mortgage, loan or card.
It is up to the lender how they make their decision based on that data, but many are undoubtedly becoming stricter with their criteria.
"I think the banks will be aware of people potentially being auto-excluded and will be doing a lot of work in the background to ensure it isn't a problem," said Miles Robinson at Trussle.
"People who are currently taking a mortgage repayment holiday may struggle to get a loan, as it is a sign that they are under financial strain," he said.
But after a few months of regular income any problems are likely to be reduced.
"Lenders focus on what is affordable to you in your current circumstances," Mr Robinson said.
Banks outlined differing approaches to customers who have taken mortgage payment holidays.
Nationwide said it would not report payment holidays to credit reference agencies as arrears, but added that it took a range of factors into account and assessed applications "on a case by case basis".
Barclays said that taking an approved payment holiday with another lender would not affect their chances of remortgaging with the bank.
A spokesperson for Santander said all customers would be assessed on the same borrowing criteria, regardless of whether they had taken a repayment holiday.
"As part of this criteria, and to ensure we're lending responsibly, we'll assess the customers ability to repay their credit, based on their current financial position. This will include a review of their outstanding secured and unsecured debt, income and expenditure."
tinyurlis.gdv.gdv.htu.nuclck.ruulvis.netshrtco.detny.im