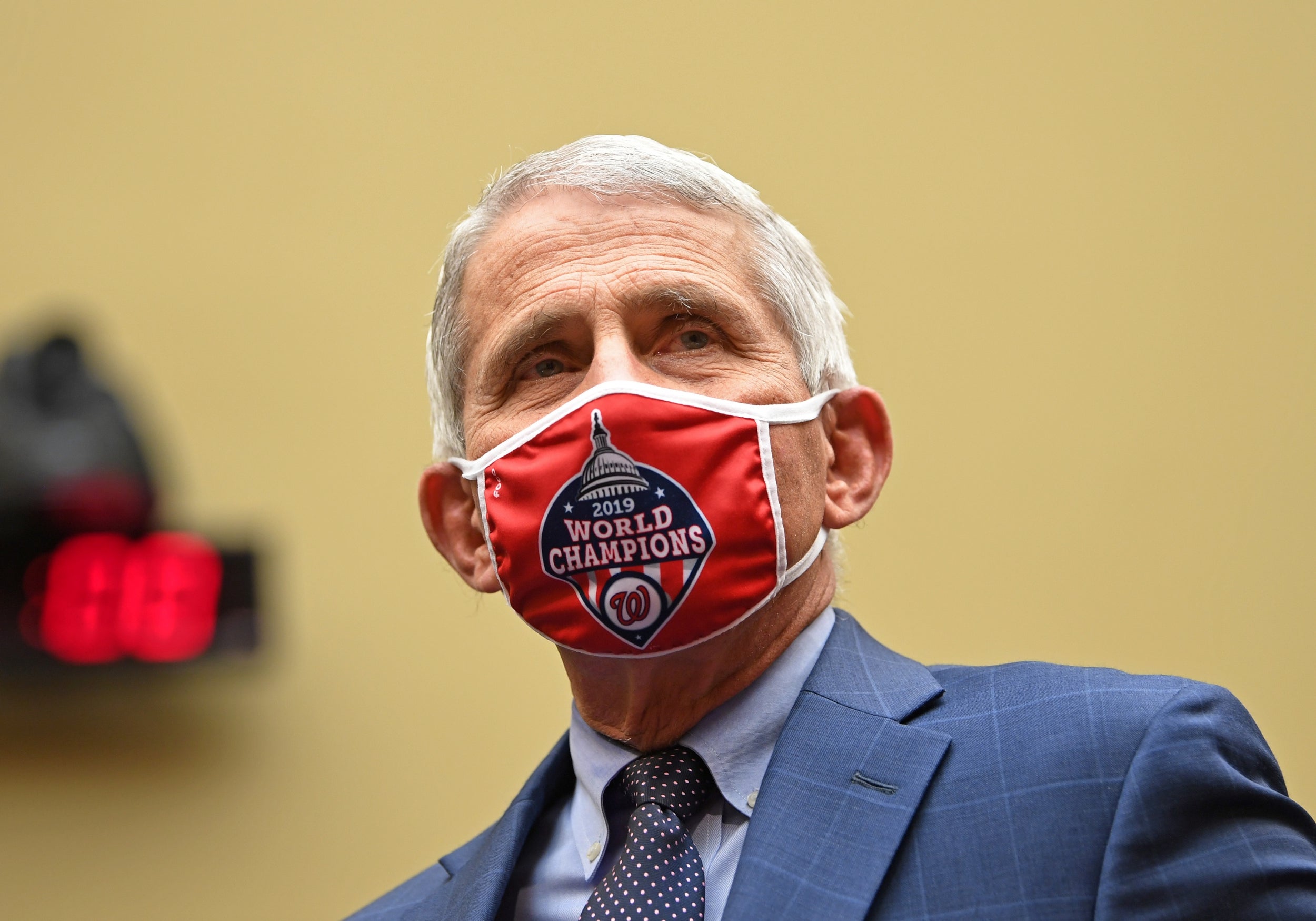 Dr Anthony Fauci says that Europe's more stringent shutdown rules allowed it to better manage the Covid-19 pandemic in comparison to the US.
Testifying before a congressional committee on the coronavirus he said: "We really functionally shut down only about 50 per cent in the sense of the totality of the country."
Dr Fauci, director of the National Institute of Allergy and Infectious Diseases, argued that US shutdowns didn't go far enough and that states opened up too soon.
"We started off with a very difficult baseline of transmission that was going on at the time that we tried to open up the country," he said.
The nation's top infectious diseases expert was responding to a question from House majority whip Jim Clyburn, who asked why Europe had managed to get its outbreak under control and yet the US has still not. He displayed a chart comparing the number of cases.
The question and visual aid provoked a response from president Donald Trump who appears to have been following proceedings, and he reiterated his incorrect claim about testing.
He tweeted: "Somebody please tell Congressman Clyburn, who doesn't have a clue, that the chart he put up indicating more CASES for the U.S. than Europe, is because we do MUCH MORE testing than any other country in the World. If we had no testing, or bad testing, we would show very few CASES.."
Then adding: "…..Our massive testing capability, rather than being praised, is used by the Lamestream Media and their partner, the Do Nothing Radical Left Democrats, as a point of scorn. This testing, and what we have so quickly done, is used as a Fake News weapon. Sad!"
Experts say that the rise in the number of cases in the US cannot be attributed to an increase in the number of tests as the positivity rate has also increased dramatically.
Dr Fauci is appearing alongside Centres for Disease Control and Prevention head Dr Robert Redfield, and Health and Human Services testing czar Admiral Brett Giroir.
They reiterated the message to all Americans to practice social distancing and the wearing of masks in an effort to control the spread of the virus. Dr Fauci also called on Americans to participate in vaccine trials, revealing that 250,000 Americans have already signed up.
As of Friday morning, the US has 4.58 million confirmed cases of Covid-19 and has recorded in excess of 154,000 deaths.